Summer has arrived and that means summer travel, kids spending time at the pool, beach, or lake, and listening to tunes or playing games on a smartphone or tablet with headphones. Have you ever wondered if the headphones you're buying your kids are safe for their little ears? With a recent study out about kid's headphones and potential hearing loss, it's reassuring to know that JLab's JBuddies kids headphones ensure the volume only goes to safe levels and are safe for your toddler, preschooler, tween or teen. Tested and approved, JLab provides a volume regulator in the headphones to ensure your kids never listen past 85 decibels, which is the limit set by the National Institute for Safety and Health back in 1998, according to the New York Times.
Some brands however, market their headphones as being safe for listening but are turning out to exceed 85db; which at full volume, could cause damage in only a few short minutes. Researchers offer advice that even with a regulator it's still important to provide supervision to your kids listening habits, and to try and maintain their volume at about 60% (nytimes.com).
Back in 2017, the CDC (Centers for Disease Control and Prevention) published a study for hearing loss among adults based on noise inducing causes and the vital signs of damage. According to the CDC, "Nearly one in four adults (24%) had audiometric notches, suggesting a high prevalence of noise-induced hearing loss." Essentially, noise-induced hearing loss is more common than we even realize, often unrecognizable among adults. The damage happens over time and can start at an early age. This is why safe listening habits need to be practiced early with young kids.
"If a parent is an arm's length away, a child wearing headphones should still be able to hear when asked a question." (nytimes.com)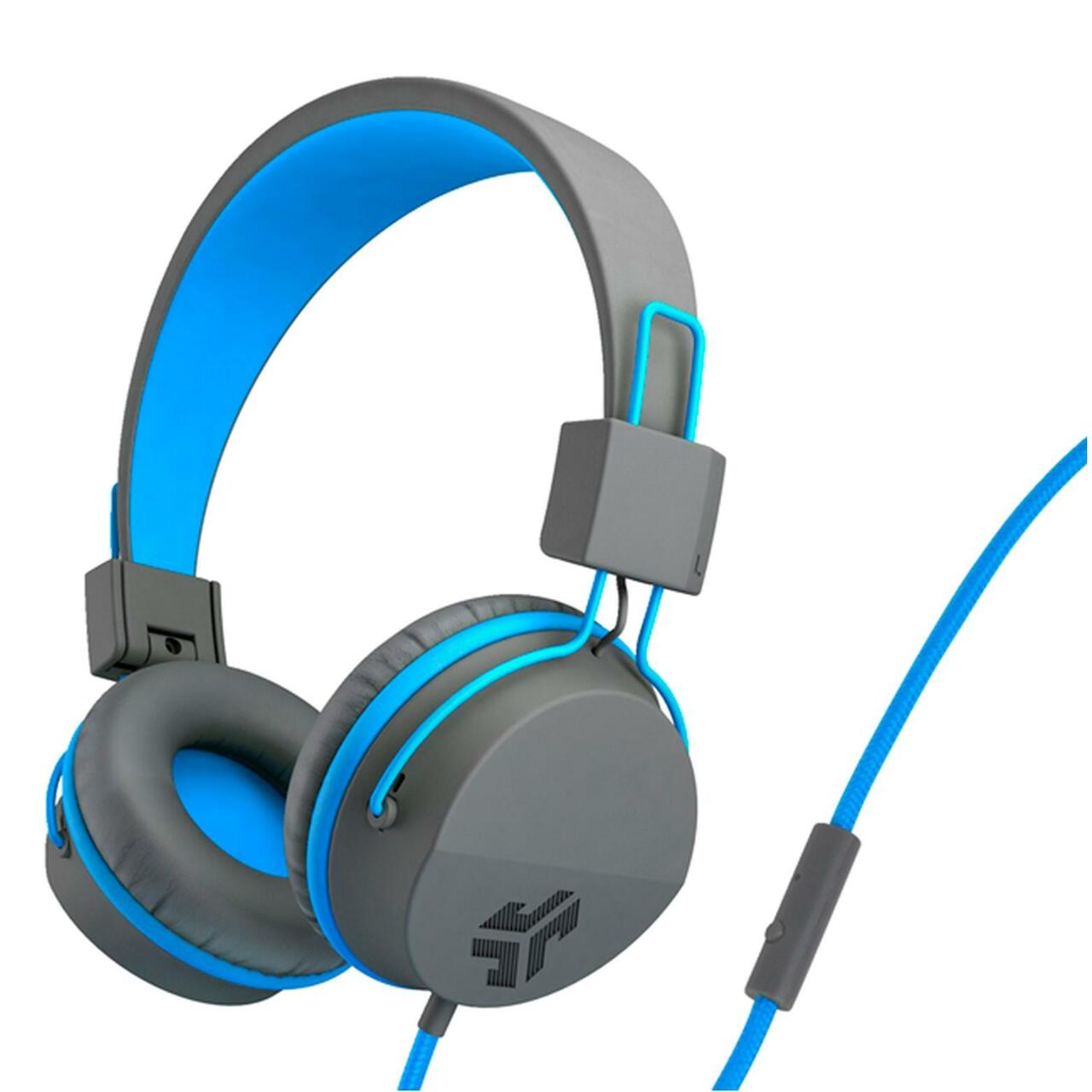 JLAB JBUDDIES STUDIO HEADPHONES
The Wirecutter, an association of The New York Times, hosted the thorough study with about 30 kids on the panel and chose our JBuddies Studio Headphones as the best corded big kid headphones.
The Wirecutter's Lauren Dragan and Brent Butterworth noted that "despite claims that kids headphones limit volume to 85 decibels (the level the World Health Organization considers "safer"), up to one-third of the kids headphones we tested exceeded that level when measured with pink noise, allowing higher volumes—sometimes much higher," the article noted. (thewirecutter.com)
To read the full in-depth article on the testing process and the headphone results check it out on The Wirecutter, or read more about safety on The New York Times.
References:
The New York Times: Children's Headphones May Carry Risk of Hearing Loss
The Wirecutter: The Best Kids Headphones
CDC (Center for Disease Control and Prevention): Vital Signs: Noise-Induced Hearing Loss Among Adults - United States 2011-2012