Looking to avoid expensive repairs to your electronic devices caused by headphone jack or pin breakage?
Check out Avid Education flexible breakaway TRRS adapter-which helps prevent pin breakage inside expensive electronic devices when a student pulls mistakenly yanks the cord when standing rapidly or when a device falls on the ground.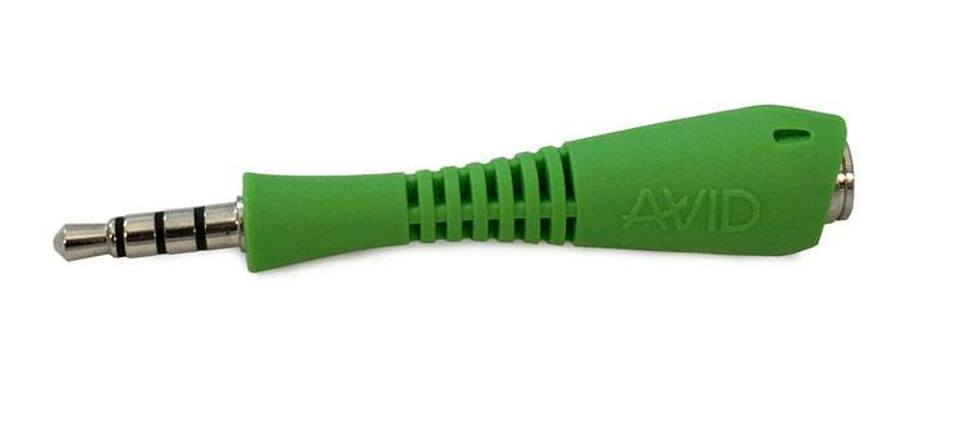 Inspired by the swimming motion of fish, the AVID Fishbone bends in the middle across the ribs while rotating in the device's jack.

This flex-and-bend reorients the AVID Fishbone's jack in the direction of the pulling force allowing the headphone pin to disengage without causing damage - a perfect solution!
Available in any color as long as it's green, the Fishbone is part of AVID's targeted approach to increasing time on learning by reducing technology failure.
This product complies with applicable CPSIA and TPCH regulations.
Perfect for schools , business , tour groups , museums , hotels , conferences - or any where with high usage for headphones/headsets/earbuds.
Very cost effective and in stock.
CALL TOLL FREE: 866-926-1669 - or order online!