If you've had any previous experience with headsets, you already know that they're not all created equal in terms of quality, durability, and affordability. But what does it take for a headset to transcend "good" to become "multi-award winning?" Just ask AVID, the makers of the AE-55 headset model that just took top honors at the Tech & Learning ISTE Best Of Show 2020 awards and Tech & Learning's 2021 Best Remote Learning Tools.
Meet the AE-55 Headset: Available in a variety of colors and with a choice between a TRRS or USB 2.0 plug, the AVID AE-55 checks all the boxes for quality, performance, and price. Starting from $17.99 for a USB headset and just $10.95 for the TRRS plug model the AE-55 headsets are designed expressly for student use, keeping comfort and durability in mind.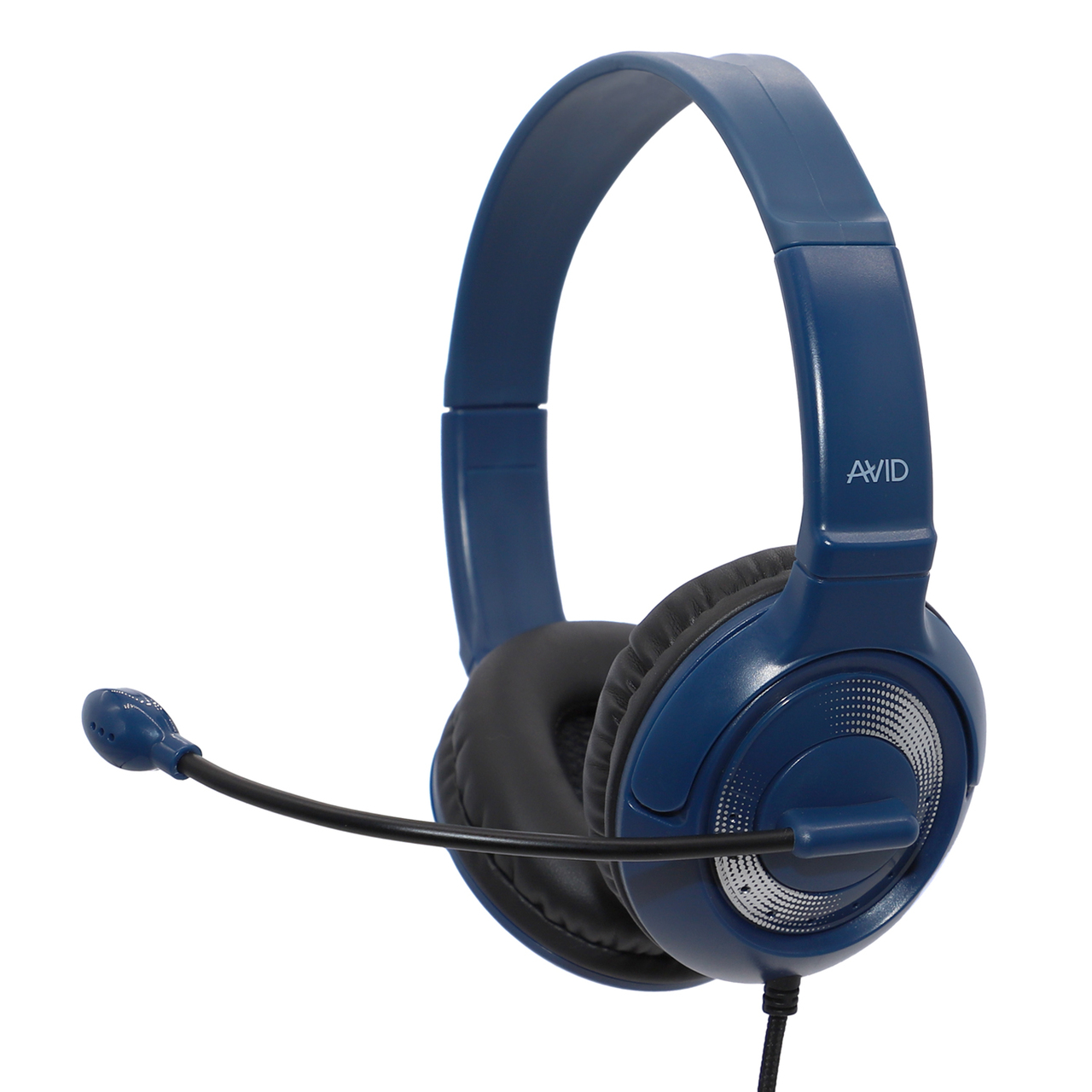 Equipped with a bi-directional microphone that rotates 270 degrees, the AE-55 allows for an ambidextrous noise-reducing experience. A chew-resistant 6-foot cord with a Velcro tie emphasizes safety, durability, and convenient storage. Easy-to-clean removable leatherette earpads optimize comfort while also allowing for essential sanitation and protection against germs and viruses needed in today's school environment. Best of all, the AE-55 is an affordable solution for educators looking for bulk TRRS or USB headsets for use in classrooms, libraries, computer labs, and more. School administrators can provide their students with award-winning performance and durability without breaking the bank and staying well within the school's budget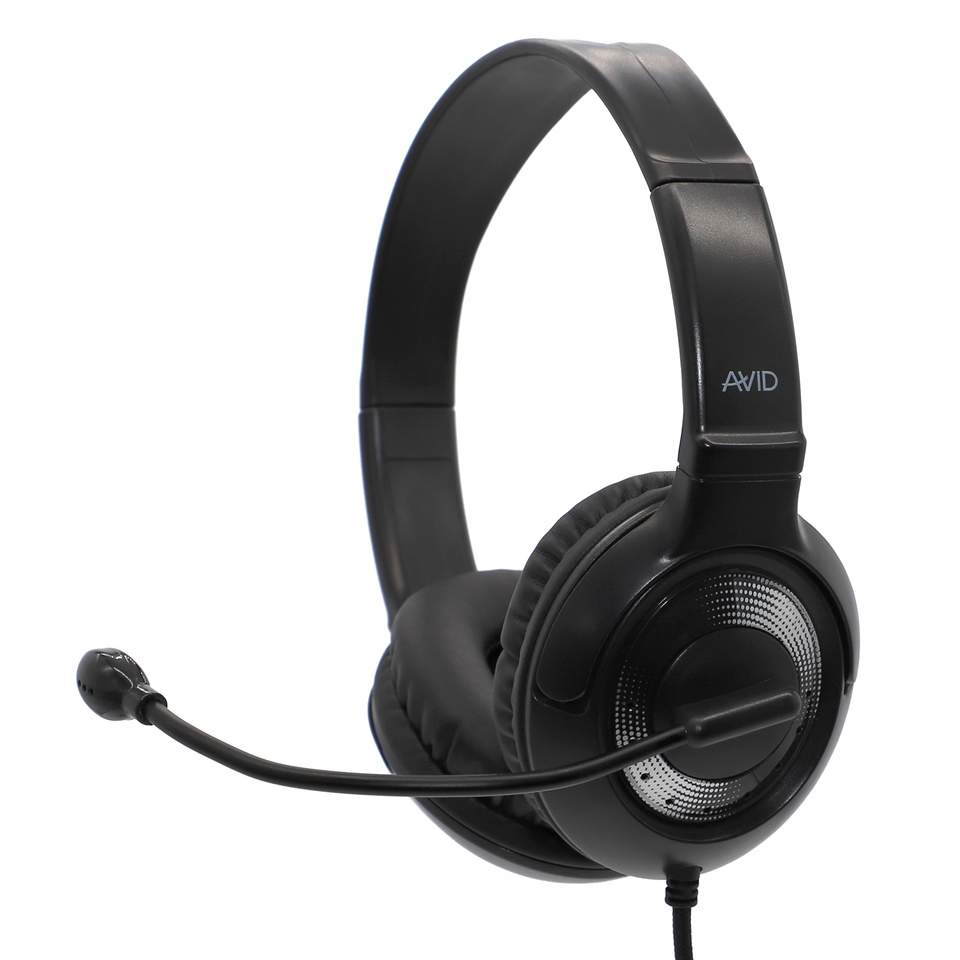 About the Tech & Learning ISTE Best of Show Awards
Since 1980, Tech & Learning magazine has been a leading resource for educational professionals looking for ways to innovate in teaching and learning through the use of technology.
Tech & Learning delivers the highest quality content and essential resources to manage, train, and teach technology, and its extensive marketing services division provides partners with unique, targeted, and highly valued products. An expert team of editors and an advisory board of top industry experts give subscribers an inside look at timely issues, hot trends, new products, and innovative strategies that support the work of K-12 educators and administrators.
The Tech & Learning Best of Show awards are presented each year by ISTE (International Society for Technology Education), a global organization of educators who are passionate about the use of technology to transform teaching and learning. Billed as "the world's most dynamic edtech community," ISTE inspires the practice of teachers and school administrators across the globe, offering evidence-based professional learning, virtual coaching, and year-round academies to help educators learn and apply effective strategies for the transformational use of technology.
Each year, ISTE members are invited to attend a conference featuring keynote speakers, vendor demonstrations, and of course, the Tech & Learning Best of Show awards. Due to the pandemic, this year's ISTE convention was held virtually in November 2020, and the AE-55 was one of only two models of headset that grabbed the prestigious Best of Show honors.
How did the AE-55 Win Best of Show?
According to Tech & Learning's Best of Show judges, "The AVID AE-55 Headset has been reimagined and reengineered for the needs of 2020. They come with a headphone jack model or a USB model for different uses according to the device they are connected to." In other words, the AE-55's versatility, affordable price point, and design features made it the most attractive option for both in-person and remote learning needs for students. Their compatibility with virtually any electronic device allows them to nimbly shift from laptop to tablet to desktop computer with ease. In a world where "pivot" has become the buzzword of the year, the ability to shift gears is just as valuable for headsets as it is for businesses!
About the Tech & Learning 2021 Best Remote Learning Tools
As schools pivoted from in-person to remote and blended learning this past year, technology solutions were key to delivering quality, continuous learning. To celebrate the work of technology providers who stepped up to support this effort, Tech & Learning launched "The Best Tools for Remote & Blended Learning," a new offering in its legacy Awards of Excellence program.
Judges deemed these products as standouts for helping students, parents, and teachers succeed in these new learning environments. Eligible products included hardware, software, curriculum, security/safety solutions, PD, student information systems, and more. Categories included: Best Remote/Blended Learning Tools for Primary Grades; Best Remote/Blended Learning Tools for Secondary Grades; Best Remote/Blended Learning Tools for Higher Education.
"Despite the many challenges schools have had to face this past year, technology continues to be one of the key drivers for innovation," says Tech & Learning Group Publisher Christine Weiser. "The winning products recognized here have supported continuous instruction throughout the pandemic, and we expect this momentum to continue into next year and beyond. Congratulations to all of our winners."
As schools across the nation transition back to in-person learning, educators need to make sure their classrooms are equipped with cutting-edge technology that makes a bigger impact on the learning process. Now that students of all ages are more comfortable with various computer programs and video conferencing platforms, it's possible that we will continue to see some elements of remote learning in the future of education, whether it's in person or at a distance! By equipping students with the right headsets for the job, teachers can ensure that each child is getting the most out of a lesson, in a distraction-free environment.
If you are only able to make one purchase for your students this school year, let the AVID AE-55 be your choice! Purchasing AVID AE-55 TRRS or USB headsets for every classroom in your school is one way to ensure that students have access to multi-award-winning technology every day of the school year!