WIDA (World-Class Instructional Design and Assessment) offers a comprehensive, research-based system of language standards, assessments, professional learning and educator assistance for developing English efficiency in multilingual learners in grades 1-12. Currently, 41 states, Puerto Rico and the Northern Marina Islands utilize WIDA language development resources and network consortiums. WIDA programs often require students to participate in listening and speaking exercises while wearing headphones, and it's important to make sure they have the right headphones to get the best test results.
Similar to states with headphone requirements for testing (TELPAS in Texas), WIDA recommends that headphones include over-ear cups and include a noise-reducing microphone and surround sound to ensure the best experience when using them. Individual volume control may be required for some students who require hearing accommodations. Because of the specific design requirements for WIDA-recommended headphones, they are perfect for all testing. Read on to learn why optimized, WIDA-recommended headphones are the ideal tool to help your students have the optimal testing experience.
Improves Concentration
Classrooms can be incredibly noisy, causing children to lose their concentration. Students without the ability to concentrate have lower test scores and do not retain as much information from their lessons. Headphones allow students to learn at their own pace and fully concentrate on what their instructor is attempting to teach them. When students utilize headphones in the classroom, they are more likely to become engaged in the lesson plan as well as learn and retain the information being presented.
Minimize Background Noise
Think of all the background noise your students are subjected to on a regular basis. Pencil sharpeners, murmuring and rustling papers aren't necessarily loud on their own, but when students are constantly hearing them, they can easily become distracted and lose their concentration. Over-ear headphones provide the best learning experience for students by fully enclosing the ear, never allowing background noise to seep in. On-ear headphones typically don't won't filter out as much noise as over-ear headphones, but still filter out a large amount of background noise for students.
Avoid Distractions
A lot of students are distracted in the classroom. Friends trying to get their attention, background noise, and even the occasional classroom visitor can easily get students off track for the rest of their class period. Headphones make these distractions a thing of the past, offering students the ability to focus on their lessons and creating an optimized learning environment that facilitates children thriving.
Increase Focus
If you could choose lessons being delivered directly into your ear or from someone standing 8 feet away, which option would you focus on more? The direct delivery, of course. Students who utilize headphones in the classroom are better able to focus on their lessons for a longer amount of time than those without due to the headphone's ability to deliver crisp, quality sound directly to the ear and minimize background noise and distractions in the classroom.
Optimized for Little Ears
Children's ears are still developing, and they need extra care when students are regularly wearing headphones. Adult headphones can usually reach a maximum volume of around 110 dB; however, children should not be exposed to anything above 85dB. Children's headphones are crafted with these guidelines in mind, with many not being able to exceed the recommended 85dB. Because of this, the student's hearing is not adversely affected and the ear is not damaged. Unfortunately, many students continue to utilize adult headphones, adversely affecting and permanently damaging their hearing.
Headsets That Meet WIDA Requirements
You now know the benefits of headphones in the classroom, and now you need to find the right model for your classroom. Read on to learn our recommendations for the perfect classroom headphone.
AVID PRODUCTS AE-36 CLASSROOM COMPUTER STEREO HEADSET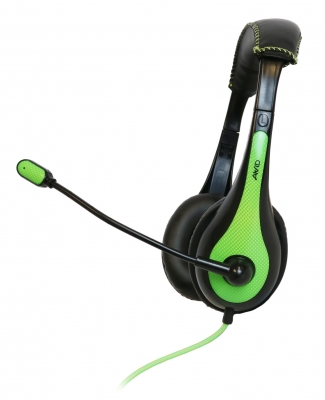 The AE-36 Classroom Headset is the perfect match for use with devices with a single headphone jack that operates both the speakers and microphone such as some tablet computers and newer laptops. It features permanent ear pads that will stay on the headphone even after multiple uses, a padded and adjustable headband making it a great choice for all ages and a single TRRS pin plug that operates headphones and mic using a 6 foot cord. It's a popular headset choice for school testing.
HAMILTONBUHL SMART-TREK DELUXE STEREO HEADSET WITH IN-LINE VOLUME CONTROL AND 3.5MM TRRS PLUG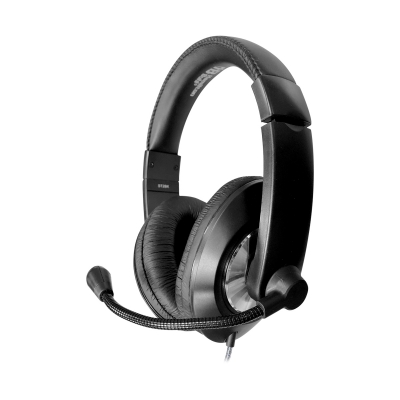 These headphones are built to last, offering a versatile learning experience that can't be beat. Compatible with the needs of K-12 students, SmartTrek ST2BK headphones will quickly become a staple in any classroom. The rugged, comfortable design allows students to put these headphones through the wringer while delivering an optimized learning experience kids will love for hours on end. The high-quality, plush leatherette ear-cup is easy to clean and durable while the over-ear design ensures students won't hear background noise or get distracted in the classroom.
AVID PRODUCTS AE-55 HEADSET WITH TRRS PLUG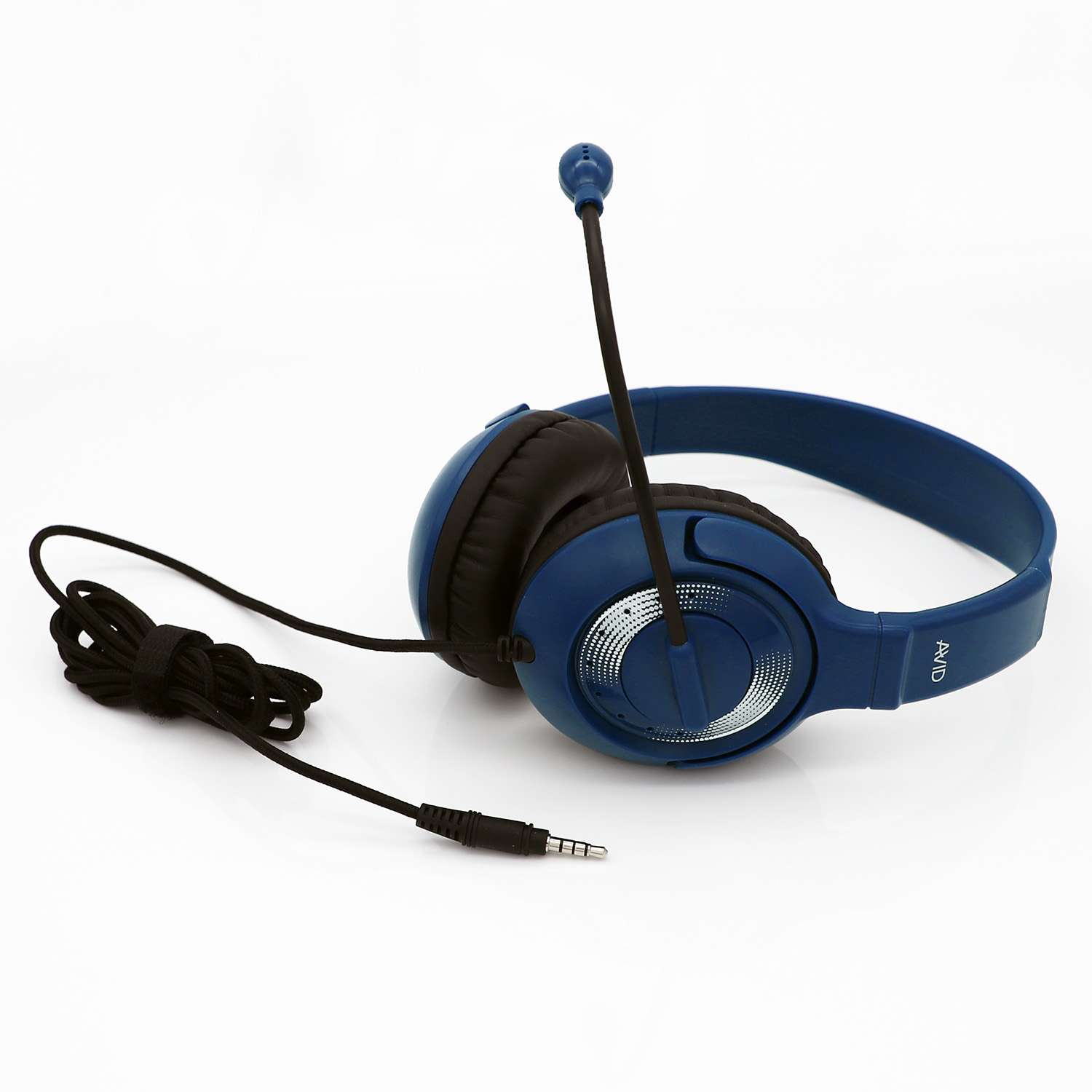 The AE-55 gives educators and students the tool they need to stay connected and have a fulfilling and enriching education in any learning environment. Designed for quality, performance and comfort, while delivering on various state testing and TELPAS specifications. The AE-55 is the winner of the Tech & Learning Best Remote Learning Tools and ISTE 2020 Best of Show awards. It's easy to clean and store, includes an ambidextrous design and adjustable headband for a comfortable fit, utilizes a single TRRS pin plug for universal connectivity, and provides excellent noise reduction.
THINKWRITE TW210 ULTRA DURABLE PRO TRRS HEADSET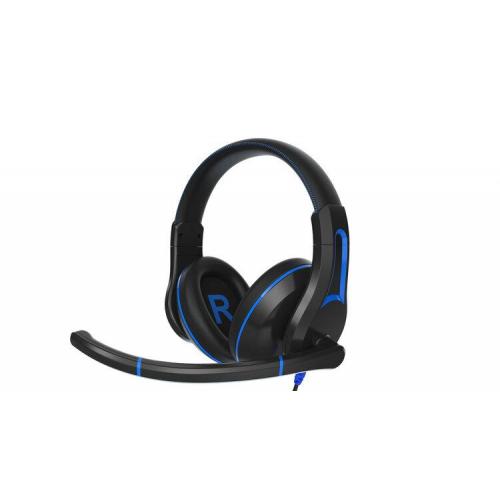 The TW210 features ergonomically-designed soft contour 100%-contact ear cushions, improved sonic quality, and ThinkWrite's unique ear cup swivel technology. This allows ears to remain protected from the stress of compression, the distraction of background noise, and strain of damaging frequencies over longer listening periods. With 40mm drivers delivering exceptional sound quality, a flip-down omni directional microphone boom positioned optimally for voice recording, easy to use inline volume control, and entirely over-the-ear cushions providing unparalleled comfort, the Ultra Durable Pro headset is the ideal over-ear headset for testing
These are the best WIDA headsets for Chromebook users. Choosing the right school headphones can feel like an uphill battle, but when you know what to look for, the process is significantly easier. Headphones create an idealized learning environment with minimal distractions that allow children to flourish. If you are interested in learning more about school headphones or would like to order testing headsets, contact us today to discuss your options and find the right headphone for your needs.